Assembly Plant and Western Region Office

RINGSPANN Power Transmission India Pvt. Ltd.
GAT No: 679/2/1, Village Kuruli, Taluka Khed, Chakan-Alandi Road
Pune – 410501, Maharashtra
India



Northern Region

Office

RINGSPANN Power Transmission India Pvt. Ltd.

Office No-1206, Gaur City Mall, Gaur City-1,
Greater Noida (W) Road , Sector-4, Greater Noida, Uttar Pradesh – 201009

India

+91 97110 58909




Axis Power Controls

Shop No. - 76, S.N. Marg, G.B. Road

New Delhi - 110006

Mr. Bhaskar Mahajan

+91 98915 12185




Power Solutions

A-128, 1st Floor, Crystal Arcade,
Near Avanti Bai Chowk, Shankar Nagar,
Raipur, Chattsgarh - 492 001

Mr. R.S. Singh

+91 99935 58059




Shreema Nuvotech Private Limited

Chaurasia Bhawan, Kashi More,
P.O. Anpara Dist. - Sonebhadra (U.P.)

Mr. Praveen Singh

+91 98390 20203

Technical Tools

FB-06, Ground Floor, Sun Block, Power Heights Building
Near Ghanta Ghar Chowk Korba (C.G.) 495677, India

Mr. R.S. Singh

+91 99935 58059










Eastern Region

Office

RINGSPANN Power Transmission India Pvt. Ltd.

Flat 2D, Block D

Sugam Serenity, 710-Kusumba

P.S. Sonarpur, P.O. Narendrapur

Kolkata - 700103

India

+91 83348 23231




Office

RINGSPANN Power Transmission India Pvt. Ltd.

330 Hariom Nagar, Sankosai,

Dimna Road - Mango

East Singhbhum

Jamshedpur - 831018

India

+91 94338 37717




M/S Proaid

Shop. No. 13, Dung Dung Complex,
Bombey Chowk, Jharasuguda, Odisha

Mr. Nagmani Mishra

+91 94370 59443




Asia Tech

Nehru Nagar Ameri Road

Bilaspur, Chhattisgarh - 495001

Mr. Vikas Mishra

+91 98279 39110




Arkey International

22 Canning Street, 2nd Floor

Kolkata - 700 001

Mr. Mohnish Rathi

+91 98000 77788




Deetya Hi Tech Pvt.Ltd.

22 Canning Street, 2nd Floor
Kolkata - 700001 

Mr. Mohnish Rathi

+91 98000 77788




G.M Engineers

Plot No 2 – A/5. IDCO Industrial Estate
PO: Industrial Estate, Dist: Jharsuguda– 768203, Odisha, WB, India

Mr. Garikapati Ramesh




TBL Industrial & Engineering Exports Pvt. Ltd

14, Chittaranjan Avenue
Kolkata - 700 072, West Bengal, India

Mr. Adnan Faizullabhoy

+91 98360 00409










Western Region

Office

RINGSPANN Power Transmission India Pvt. Ltd.

GAT No. 679/2/1, Village-Kuruli,

Taluka Khed, Chakan-Alandi Road,

Pune – 410501

Maharashtra, India

+91 2135 677 500




Office

RINGSPANN Power Transmission India Pvt. Ltd.

A/103 , Sankalp Avenue,

Near Maheshwari society,

Hari Darshan Road, Nava Naroda, City, Ahmedabad,

Gujarat, India 382230

+91 89560 78983




Leading Edge Technocrat
Tower A,204, 2nd Floor, Vraj Venu Complex,
After Kumar Char Rasta,
Vadodara - 390021, Gujrat, India

Mr. Gaurang Patel

+91 98247 34703




Leading Edge Engineers
Tower A,204, 2nd Floor, Vraj Venu Complex,
Char Rasta, Opp. Rutansh duplex,
After Krunal Cross road, Samta-Gotri Road
Vadodara - 390021, Gujrat, India

Mr. Gaurang Patel

+91 98247 34703










Southern Region

Office

RINGSPANN Power Transmission India Pvt. Ltd.

Plot No. 32, First Floor
2nd Cross, Audco Nagar

Kattupakkam
Chennai - 600056, Tamil Nadu

India

+91 99624 63311




M/S Vee Ar Sealing System

No. 20 Thirumalai Nagar, Extension-II,
Kolathur, Chennai - 600 099

Mr. T.Vijayakumar

+91 98418 23570




V.J.Engineering Solutions

No.81/117, Palla Street, Agraharam, North Railway Station Road, (Opp. To Perumal Koil)
Korattur North, Chennai – 600 076, India

Mr. P. J. Jothi Prasad

+91 91768 10003




Vijay Shri Engineering

No. 24/1, 2nd Main Road, Jai Nagar
Arumbakkam, Chennai - 600 106, India

Mr. T. Vijayakumar

+91 98418 23570




Mukund Engineering Enterprises

Door No. 30-15-65 ,S-4, II Floor, Classic Plaza, Near Saraswathi Park
Daba Gardens, Visakhapatnam - 530 020, India

Mr. Sitaram Rao




Teknomac Engineers

Reg.off: #2-16-81, Prashant Nagar, Road No.1
Uppal, Hyderabad - 500039, India

Mr. V. Venkat Kumar

+91 79890 84748










Overseas




Bangladesh

Dhaka Office

TBL Industrial & Engineering Exports Pvt Ltd

B.J. Tower, House no 7, Flat no 10c, Mirpur Dohs Road

Matikata, Dhaka Cantonment, Dhaka

Bangladesh

Mr. A. Alam

+880 1610 886800




Chittagong Office

TBL Industrial & Engineering Exports Pvt Ltd

B l2,Apon Nibash, East Nasirabad

Chittagong

Bangladesh

Mr. Najam

+88 01912 524899

+91 98360 00409










Nepal

S.S.B. Traders

Teku, Kathmandu, Nepal

Mr. Pratik Sarawai

+977 09801 085549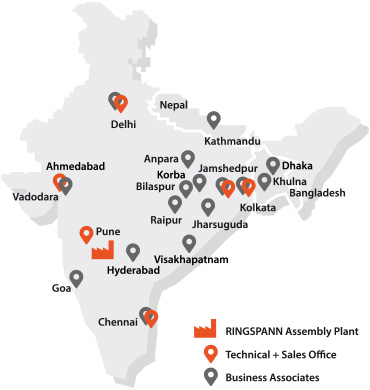 RINGSPANN Power Transmission India Pvt. Ltd. is a 100% subsidiary of RINGSPANN GmbH, founded in 2011. RINGSPANN is the market leader for Freewheels and Backstops and one of the leading suppliers of other Power Transmission Products in India. These include Shrink Discs, Cone Clamping Elements, Industrial Disc Brakes, Force & Torque Limiters and Couplings.
Our other product verticals include Precision Clamping Fixtures & Push - Pull Cables.
With the motto "YOUR BENEFIT IS OUR MOTIVATION", we continuously strive to offer a wide range of Products and Solutions as per our customers' needs.
Many new products viz.. Thruster drum & disc brakes and complete range of standard and high performance Couplings are added into our product portfolio to be a One Stop Solution in Power Transmission.
Customer Relationship, Products & Solutions, Training, Wide Assembly range, Quality, Pre & after sales service are the driving force of our success. With our strong Sales, Technical Support and Service team we are one of the strongest and preferred brand for Power Transmission Products in the Indian market.
To achieve this, we keep increasing our direct sales & service team along with appointing new Business Associates at various strategic locations to be nearer to our customers. Various in-house and on-site training are regularly conducted on Products & Maintenance. RINGSPANN India has developed local manufacturing partners for special and customized solutions for certain product segments.
Our inventory levels continuously capture our customers' frequent requirements for faster on time deliveries & emergency breakdown response time.
RINGSPANN India caters to the customers in India, Bangladesh, Nepal and UAE.
Please contact us and we shall be pleased to assist you and to build a long lasting partnership.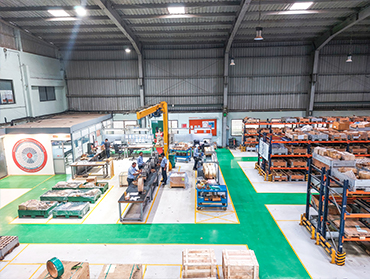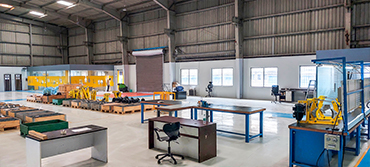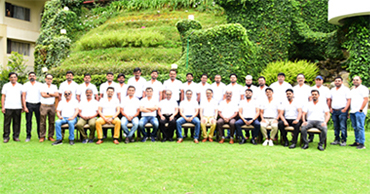 Specialists in Mechanical Power Transmission
Wide range of product categories related to Mechanical Power Transmission
Engineering expertise in mechanical Power Transmission
Superior Technology
Continuous efforts and investments in R&D
Sustained and Reliable performance of the products
Responsive Organisation
lndian support through assembly plant in Pune – India
Qualified and trained technical, service & sales force
Quick response time and Solution oriented
Available on all 4 regions
RSIN Managed Inventory
Despatches linked to customers  actual monthly requirements
Efficient Inventory matrix held by RSIN – delivered on-time for production & availability of spare parts for emergency breakdown

CV Shivakumar

Managing Director




+91 2135 677 500

+91 2135 677 505

Chandrashekhar Rao

Assistant Vice President – Sales, SCM




+91 2135 677 500

+91 2135 677 505

Rahul Alhat

Deputy General Manager – Accounts & Administration




+91 2135 677 500

+91 2135 677 505

R. Sharath Kumar

DGM – Technical Support, Service & Business Development




+91 2135 677 500

+91 2135 677 505

Rakesh Ranjan

Deputy General Manager – Sales (North)




+91 97110 58909

Randeep Kumar

Deputy General Manager – Sales (East)




+91 83348 23231

Sourav Kumar

Deputy General Manager – Sales (South)




+91 99624 63311

Akarsh Sreevastava

Asst. Manager – Sales (West I)




+91 2135 677 500

+91 95453 65588

+91 2135 677 505

Dipak Prajapati

Senior Executive Sales (West)




+91 89560 78983




M. Muthuvel

Senior Executive Sales (South)




+91 89560 13696




Gaurav Wadhwa

Sales Executive (North)




+91 2135 677 500




Vishwajit Mahato

Sales & Service Engineer




+91 8796 676 103




Sanjay Kamble

Assistant Manager – Technical Support




+91 2135 677 500

+91 2135 677 505

Mahadev Chavan

Asst. Manager – Service & Technical Support




+91 2135 677 500

+91 2135 677 505

Gopichand Patil

Senior Executive – Technical Support




+91 2135 677 500

+91 2135 677 505

Ganesh Patil

Assistant Manager – Tech Support & Workholding Solutions




+91 2135 677 514

+91 95458 86514

Shivashankar Patil

Manager – Production, Logistics & Stores




+91 2135 677 500

+91 2135 677 505

Krishnaji Patil

Senior Technician Assembly Department




+91 2135 677 500

+91 2135 677 505

Krushnakant Shendkar

Senior Executive – SCM




+91 2135 677 523

+91 2135 677 505

Roshan Patil

Executive – Order Processing




+91 2135 677 500

+91 2135 677 505

Anuja Deshmukh

Senior Executive – Order Processing & Purchase




+91 2135 677 500

+91 2135 677 505

Priyanka Khirao

Executive – Order Processing




+91 2135 677 500

Vishal Pathare

Asst. Manager – Quality Control & Assurance




+91 2135 677 500

+91 2135 677 505

Avinash Honrao

Junior Engineer – Quality Assurance & Control




+91 2135 677 500

+91 2135 677 505

Ghanshyam Rithe

Asst. Manager – Accounts




+91 2135 677 500

+91 2135 677 505

Anata Ghenand

Executive – Accounts & Administration




+91 8796 676 103

+91 2135 677 505

Sanidhya Deo

Executive – Accounts & Administration




+91 2135 677 500

+91 2135 677 505

Vaibhav Chopade

Executive – IT, Administration & HR




+91 2135 677 500

+91 2135 677 505

Kuldeep Kute

Senior Technician – Production & Dispatch




+91 2135 677 500

+91 2135 677 505

Amit Patil

Technician Assembly & Dispatch




+91 2135 677 500

+91 2135 677 505

Parmeshwar Jeurgi

Technical Assembly




+91 2135 677 500

+91 2135 677 505